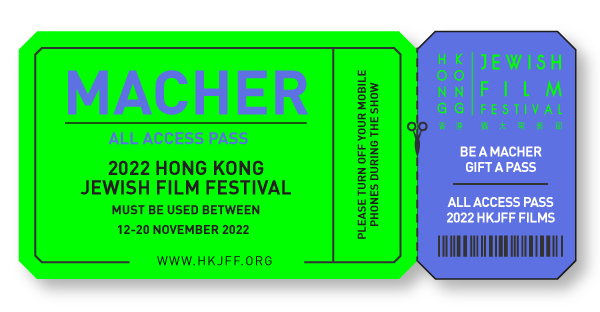 Personal or Gift Macher Pass
Purchase a Macher Pass for yourself and/or as a gift to share the joy of the 23rd HKJFF 2022 with those you care about.
When the "Thank You" fully loads, you will see the link for your Macher Pass Proof of Purchase PDF click to download and print!
Want more than three names on your passes?
Come back to this page and order more after completing this order.