Give the gift of the best in new Jewish Film by sharing the 22nd HKJFF 2021 with friends and family.
Purchase gift certificates that can be used in person on all dates and our listed theatres for all screenings.

Please note: PRICES ARE ALL IN HONG KONG DOLLARS  (HKD)
Macher Pass Certificate: HKD1500 each.
Clicking the small blue 'buy now' button below will create a Pop-Up window enabling you to pay directly by credit card.
If buying for more than one person – select the number of certificates you want and make sure you fill in all of the necessary Recipient fields so they will receive your gift.
PLEASE NOTE: This can be for your use – or a gift to give to others – a single pass will not work for more than the named person as it is restricted to all film access for the person named on pass and held by the list in the theatre for HKJFF screenings.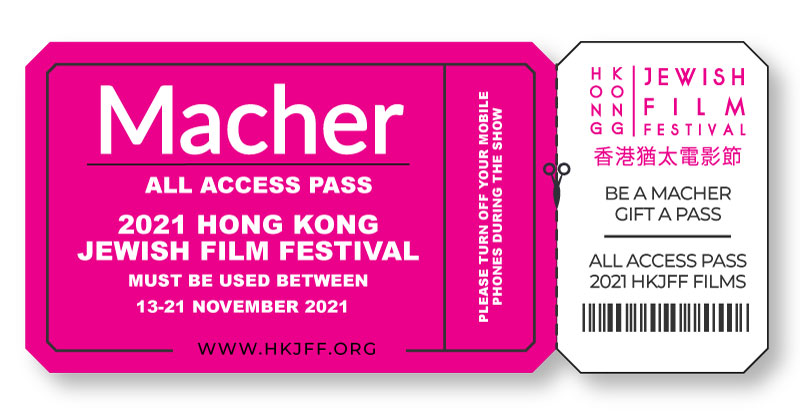 Personal or Gift Macher Pass
Purchase a Macher Pass for yourself and/or as a gift to share the joy of the 22nd HKJFF 2021 with those you care about.
Want more than three?
Come back to this page and order more after completing this order.